Low body acidity is the only and one self-defence
Homocysteine & Acidity Balance Checkup Online Worldwide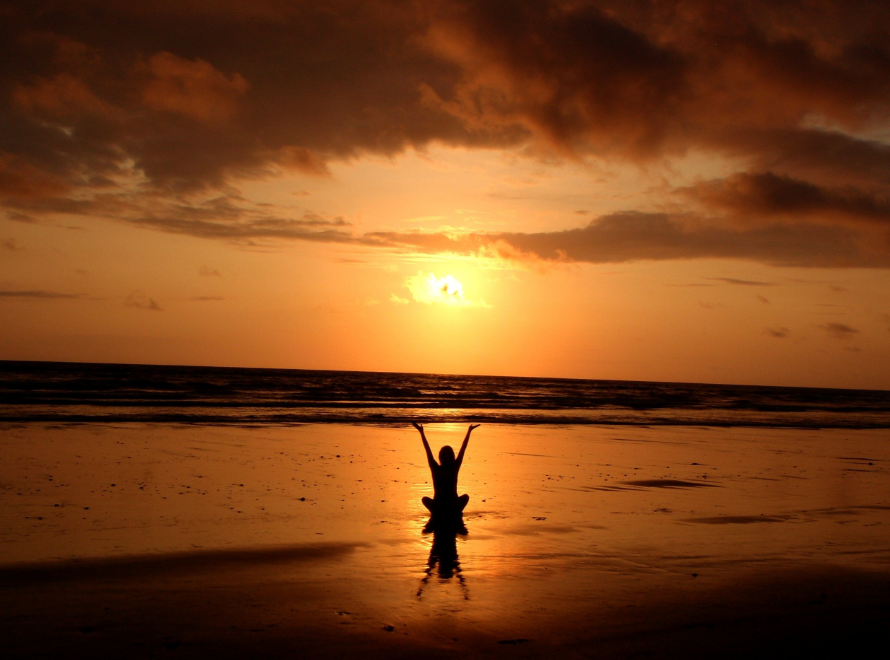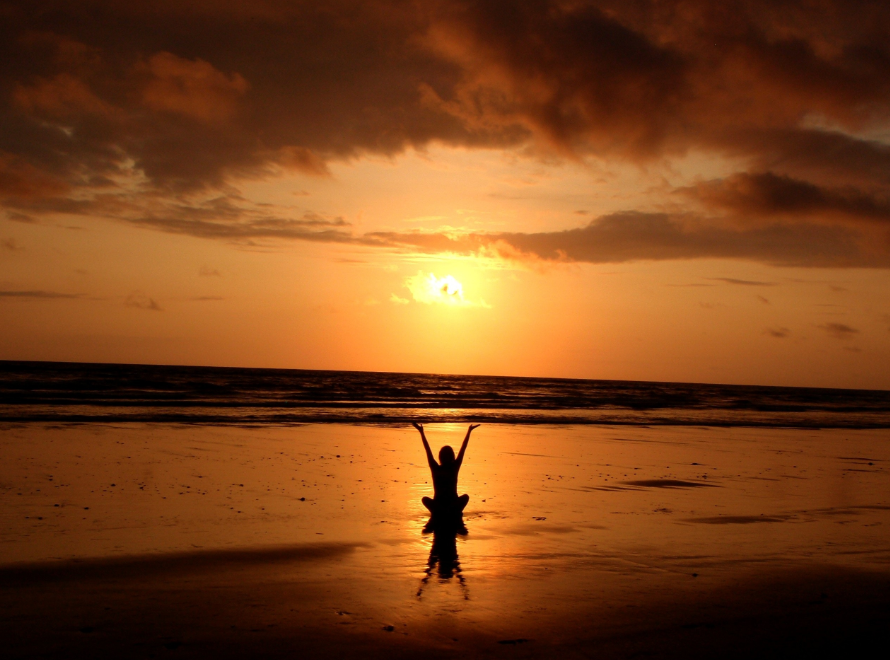 Homocysteine & acidity balance reading of your body may be used for your personal info purpose only and do not substitute any medical examination and / or recommendation.
We can reckon your CPI by our unique esoteric method (it is no evidence based medicine way) provided you will send short email telling first name and your age. If you tell us something about your personal trouble briefly, we are able to give you more sensitive reply.
Service provider: REGENEA Centre Set price: 129,- € per 1 CPI / pH / Hcy reading (VAT Incl.)
EUR – Acct. IBAN: CZ5920100000002800561008 BIC/SWIFT:FIOBCZPPXXX
COVID Deaths & Fatal Peril Expectation by Countries
As at 24th January 2022
Med (CPI) scale represents turning point of cell immunity, where the most serious / fatal complaints may have been started upwards 7,5 CPI (CPI = hcy / pH) with maximum crude vaccine effectiveness 7 up 9 %.
---
Zdroj: https://www.google.com/search?client=firefox-b-d&q= ….country
Country Pop
R / CT Pop
CPI > 7,3
Deceased up
up
Lurking
Peril up
Lurking
Peril
Austria
critical immunity ´20/´21
Sept ´21
now
5/´22
5/´22-4/´23
8.86 mil.
1,7 % / 150 000
0,27 % / 23 900
11 010
14 439
0,05 % /

4 400

0,015 % /

1 300

CPI ´21
=3,044
(21,4 : 7,03)

since

10´21 ==>

3 429

01-01-´22
Mhcy21,4_94/
7,0
40,4_60,1 /
4,4
32,7_90, 4 /
5,3
29,7_94,0/
6,0
16-01´22
Mhcy_21,7_93,6
32,9_89,7
29,7_93,5
COVID-19 Predisposition Index (CPI) Surmise/Median of Country Population
Country Pop
R / CT Pop
CPI > 7,3
Deceased up
up
Lurking
Peril up
Lurking
Peril
Czechia
critical immunity ´20/´21
Sept ´21
now
5/´22
5/´22-4/´23
10,65 mil.
1,7 % / 150 000
0,27 % / 23 900
30 463*)
37 042
0,21 % /


22 400

0,14 % /

14 900

CPI ´21
=2,778
(20,7 : 7,45)

since 10´21 ==>

6 584

deaths over 5year average

10´21 up 28-11-´21

6 190
01-01-´22
Mhcy21,7_96.0/7,4
39,8_63,2 /4,4
35,6_80,2/ 4,8
33,4_90,7/6,9
16-01´22
Mhcy21,8_96,0
36,0_79,5
34,1_90,3
COVID-19 Predisposition Index (CPI) Surmise/Median of Country Population
*) – without above-average deaths
Country Pop
R / CT Pop
CPI > 7,3
Deceased up
up
Lurking
Peril up
Lurking
Peril
France
critical immunity ´20/´21
Sept ´21
now
5/´22
5/´22-4/´23
67.00 mil.
8,7 % / 5 829 000
8,5 % / 5 695 000
117 056

128 000

1,1 % /


737 000

0,4 % /

268 000

since 10´21
==>

10 944

01-01-´22
Mhcy29,6_81,1/
6,9
40,2_60,5/
4,7
34,9_90,3/
4,9
30,1_97,0/
6,0
16-01´22
Mhcy29,7_80,2
33,9_88,7
31,6_97,0
COVID-19 Predisposition Index (CPI) Surmise/Median of Country Population
Country Pop
R / CT Pop
CPI > 7,3
Deceased up
Lurking
Peril up
Lurking
Peril
Germany
critical immunity ´20/´21
Sept ´21
now
5/´22
5/´22-4/´23
83.02 mil.
3,2 % / 2 656 000
1,6 % / 1 328 000
93 710
117 178
0,04 % /

33 200

0,012 % /

9 900

CPI ´21
=2,477
(18,5 : 7,47)

since 10´21 ==>

23 468

01-01-´22
Mhcy20,7_89,5/7,3
40,5_64,0/4,1
36,5_91,6/4,9
32,6_92,2/6,4
16-01´22
Mhcy21,6_89,5
37,1_91,6
32,6_92,1
COVID-19 Predisposition Index (CPI) Surmise/Median of Country Population
Country Pop
R / CT Pop
CPI > 7,3
Deceased up
up
Lurking
Peril up
Lurking
Peril
Israel
critical immunity ´20/

´21

Sept ´21
now
5/´22
5/´22-4/´23
8,88 mil.
0,50 % / 44 400
0,33 % /

29 300

7 772
8 415
0,09 % /

7 992

0,26 % /

23 100

CPI ´20
=2,740
(21,1 : 7,7)
CPI ´21
=2,532
(19,5 : 7,7)
since 10´21
==>

643

01-01-´22
Mhcy20,7_89,2/
7,0
39,9_57,0/
4,6
36,7_78,2/
4,9
36,8_90,9/
5,8
16-01´22
Mhcy21,5_89,2
37,7_76,4
36,9_89,5
COVID-19 Predisposition Index (CPI) Surmise/Median of Country Population
Country Pop
R / CT Pop
CPI > 7,3
Deceased up
up
Lurking
Peril up
Lurking
Peril
Italy
critical immunity ´20/´21
Sept ´21
now
5/´22
5/´22-4/´23
60.36 mil.
8,4 % / 5 070 000
8,4% / 5 O7O 000
131 051
144 227
0,05 % /

30 200

0,03 % /

18 100

since 10´21
==>
13 176
01-01-´22
Mhcy32,6_89/5,9
39,8_59,1/4,1
34,6_84,5/
5,9
30,6_91,6/
6,4
16-01´22
Mhcy32,5_87,8
35,1_84,0
31,2_90,6
COVID-19 Predisposition Index (CPI) Surmise/Median of Country Population
Country Pop
R / CT Pop
CPI > 7,3
Deceased up
up
Lurking
Peril up
Lurking
Peril
Poland
critical immunity ´20/´21
Sept ´21
now
5/´22
5/´22-4/´23
37.97 mil.
3,7 % / 1 405 000
3,78 % / 1 435 000
75 677
104 248
0,35 % /

132 900

0,15 % /

56 900


CPI ´21
=2,507
(18,9 : 7,54)
since 10´21
==>

28 571

01-01-´22
Mhcy22,6_96,/7,5
40,5_60,2/3,9
39,6_81,1/
4,9
34,8_94,1/
6,4
16-01´22
Mhcy24,6_94,7
39,6_79,4
34,9_89,6
COVID-19 Predisposition Index (CPI) Surmise/Median of Country Population
Country Pop
R / CT Pop
CPI > 7,3
Deceased up
up
Lurking
Peril up
Lurking
Peril
Slovakia
critical immunity ´20/´21
Sept ´21
now
5/´22
5/´22-4/´23
5.45 mil.
3,4 % / 185 000
3,44 % / 187 500
12 634
17 674
0,3 % /

16 350

0,24 % /

13 080

CPI ´21
=3,328
(21,7_ : 6,52)

since 01´21 ==>

5 040

01-01-´22
Mhcy21,8_91,4
39,7_57,3/4,0
36,7_89,1/
4,9
34,7_91,3/
5,0
16-01´22
Mhcy23,6_91,3
36,7_87,5
34,8_90,5
COVID-19 Predisposition Index (CPI) Surmise/Median of Country Population
Country Pop
R / CT Pop
CPI > 7,3
Deceased up
up
Lurking
Peril up
Lurking
Peril
Spain
critical immunity ´20/´21
Sept ´21
now
5/´22
5/´22-4/´23
46.94 mil.
9,2 % / 4 318 000
9,1 % /

4 271 000

86 433

91 883

0,97 % /

455 300

0,94 % /

441 200

CPI ´21
=3,861
(27,8 : 7,2)
since 10´21
==>

5 450

01-01-´22
Mhcy28,9_98,0/7,0
39,7_61,1/
3,8
37,7_94,4/
6,0
34,8_97,3/
7,3
16-01´22
Mhcy29,0_97,6
37,7_89,5
35,1_96,5
Country Pop
R / CT Pop
CPI > 7,3
Deceased up
up
Lurking
Peril up
Lurking
Peril
United Kingdom
critical immunity ´20/´21
Sept ´21
now
5/´22
5/´22-4/´23
66,65 mil.
5,5 % / 3 665 000
5,6 % / 3 730 000
136 320

154 297

0,06 % /

40 000

0,02 % /

13 300

since 10´21
==>
17 977
01-01-´22
Mhcy28,6_90,0/6,9
40,2_58,3/4,2
31,6_85,4/
5,1
30,6_92,3/
6,5
16-01´22
Mhcy29,0_90,0
31,6_85,0
30,7_91,5
COVID-19 Predisposition Index (CPI) Surmise/Median of Country Population
Country Pop
R / CT Pop
CPI > 7,3
Deceased up
up
Lurking
Peril up
Lurking
Peril
USA
critical immunity ´20/´21
Sept ´21
now
5/´22
5/´22-4/´23
328,20 mil.
3,2 % / 10 502 000
3,3 % / 10 830 000
697 491

867 866

0,35 % / 1 148 700
0,22 % /

722 000

since 10´21
==>
170 375
01-01-´22
Mhcy25,6_90,1/
5,8
40,2_58,4/4,0
39,6_90,4/
4,8
33,7_89,3/
5,4
16-01´22
Mhcy25,6_88,4
40,0_89,3
35,3_79,5
COVID-19 Predisposition Index (CPI) Surmise/Median of Country Population
As at 17th January 2022
Country Pop
R / CT Pop
CPI > 7,3
Deceased up
up
Lurking
Peril up
Argentina
critical immunity ´20/´21
Sept ´21
now
– 4/´2023
44,94 mil.
1,3 % / 584 200
1,8 % /

764 000

115 049
118 138
1,34 % /

602 200
COVID-19 Predisposition Index (CPI) Surmise/Median of Country Population
Country Pop
R / CT Pop
CPI > 7,3
Deceased up
up
Lurking
Peril up
Belgium
critical immunity ´20/´21
Sept ´21
now
– 4/´2023
11.46 mil
3,6 % / 412 000
3,8 % / 435 500
25 609
28 612
1,7 % /19 500
COVID-19 Predisposition Index (CPI) Surmise/Median of Country Population
Country Pop
R / CT Pop
CPI > 7,3
Deceased up
up
Lurking
Peril up
Brasil
critical immunity ´20_´21
Sept ´21
now
– 4/´23
209, 5 mil.
0,9 % / 1 885 500
0,9 % /

1 885 500

601 404
621 094
2,0 % /

4 190 000
COVID-19 Predisposition Index (CPI) Surmise/Median of Country Population
Country Pop
R / CT Pop
CPI > 7,3
Deceased up
up
Lurking
Peril up
Denmark
critical immunity ´20/´21
Sept ´21
now
– 4/´23
5.81 mil.
1,4 % / 81 000
1,4 % / 81 000
2 665
3 504
0,06 % /

3 500
COVID-19 Predisposition Index (CPI) Surmise/Median of Country Population
Country Pop
R / CT Pop
CPI > 7,3
Deceased up
up
Lurking
Peril up
Finland
critical immunity ´20_´21
Sept ´21
now
– 4/´23
5.52 mil.
0,41 % / 22 000
0,38 % / 21 000
1 075
1 724
0,18 % /

9 900
COVID-19 Predisposition Index (CPI) Surmise /Median of Country Population
Country Pop
R / CT Pop
CPI > 7,3
Deceased up
up
Lurking
Peril up
Greece
critical immunity ´20/´21
Sept ´21
now
– 4/´23
10.72 mil.
7,3 % / 782 000
7,2 % / 771 840
14 839
22 080
2,1 % /

225 120
COVID-19 Predisposition Index (CPI) Surmise/Median of Country Population
Country Pop
R / CT Pop
CPI > 7,3
Deceased up
up
Lurking
Peril up
Hungary
critical immunity ´20/´21
Sept ´21
now
– 4/´23
9.77 mil.
3,6 % / 352 000
3,6 % / 352 000
30 191
40 237
2,45 % /

239 400
COVID-19 Predisposition Index (CPI) Surmise/Median of Country Population
Country Pop
R / CT Pop
CPI > 7,3
Deceased up
up
Lurking
Peril up
Iceland
critical immunity ´20/´21
Sept ´21
now
– 4/´23
0,364 mil.
0,08 % / 290
0,001 % / 3
33

44

0,7 % /

2 500
COVID-19 Predisposition Index (CPI) Surmise/Median of Country Population
Country
R / CT Pop
CPI > 7,3
Deceased up
up
Lurking
Peril up
India
critical immunity ´20/´21
Sept ´21
now
– 4/´23
1 366 mil.
0,59 % / 8 059 400
0,54 % /

7 376 400

448 277
486 385
0,5 % /

6 830 000
COVID-19 Predisposition Index (CPI) Surmise /Median of Country Population
Country Pop
R / CT Pop
CPI > 7,3
Deceased up
up
Lurking
Peril up
Ireland
critical immunity ´20/´21
Sept ´21
now
– 4/´23
4.90 mil.
0,97 % / 47 000
0,9 % / 44 100
5 249
6 035
0,67 % /

32 800
COVID-19 Predisposition Index (CPI) Surmise/Median of Country Population
Country Pop
R / CT Pop
CPI > 7,3
Deceased up
up
Lurking
Peril up
Japan
critical immunity ´20_´21
Sept ´21
now
– 4/´23
126,50 mil.
0,03 % / 38 000
0,02 % / 25 300
17 972
18 429
0,04 % /

50 600
COVID-19 Predisposition Index (CPI) Surmise/Median of Country Population
Country Pop
R / CT Pop
CPI > 7,3
Deceased up
up
Lurking
Peril up
Netherlands
critical immunity ´20/´21
Sept ´21
now
– 4/´23
17.28 mil.
5,1 % / 881 000
5,0 % / 864 000
18 174

21 162

0,19 % /

32 800
COVID-19 Predisposition Index (CPI) Surmise/Median of Country Population
Country Pop
R / CT Pop
CPI > 7,3
Deceased up
up
Lurking
Peril up
Norway
critical immunity ´20/´21
Sept ´21
now
– 4/´23
5,43 mil.
0,96 % / 52 000
0,86 % /

46 700

861
1 391
0,18 % /

9 800
COVID-19 Predisposition Index (CPI) Surmise/Median of Country Population
Country Pop
R / CT Pop
CPI > 7,3
Deceased up
up
Lurking
Peril up
Portugal
critical immunity ´20/´21
Sept ´21
now
– 4/´23
10.28 mil.
3,4 % / 349 000
3,3 % / 339 000
17 974
19 336
1,04 % /

106 900
COVID-19 Predisposition Index (CPI) Surmise/Median of Country Population
Country Pop
R / CT Pop
CPI > 7,3
Deceased up
up
Lurking
Peril up
South Korea
critical immunity ´20/´21
Sept ´21
now
– 4/´23
51,64 mil.
0,41 % / 212 000 0,41 % /

212 000

2 488

6 356

0,05 % /

25 800
COVID-19 Predisposition Index (CPI) Surmise/Median of Country Population
Country Pop
R / CT Pop
CPI > 7,3
Deceased up
up
Lurking
Peril up
Sweden
critical immunity ´20/´21
Sept ´21
now
– 4/´23
10.23 mil.
1,1 % / 112 000
0,27 % / 27 600
14 872
15 513
0,06 % /

6 100
COVID-19 Predisposition Index (CPI) Surmise/Median of Country Population
Country Pop
R / CT Pop
CPI > 7,3
Deceased up
up
Lurking
Peril up
Switzerland
critical immunity ´20/´21
Sept ´21
now
– 4/´23
8,57 mil.
0,97 % / 83 000
0,97 % /

83 000

11 086
12 469
0,21 % /

18 000
COVID-19 Predisposition Index (CPI) Surmise/Median of Country Population
---
COVID-19 Premunition & Troubles Scale
Premunition
Hcy-level
pH-Balance
CPI
COVID-19 Predisposition
safe
<6,34
>7,4
<0,85

very small, cell immunity does manage sporadic contact well;
very low / zero possibility of remaining effects
(almost) safe
<9,5
>7,4
<1,28
small, cell immunity does manage only sporadic contact well;
low possibility of remaining effects
ordinary
<12,8
=>7,1
<1,8
likely, cell immunity system
activated, weak course depends on co-factors as body CO2-poisoning, percentual extent of chronic inflammation;
long-lasting complaints with inconveniences cant´t be ruled out
warningly weak
<18,6
<7,1
<2,8
100 % during daily repeated exposure, wholly evident clinical symptoms, highly infective among weakened neighbourhood; likely long-lasting abatement of body internal structure
regularly failing
<29,5
<4,3
<6,9
100% when one-shot exposure, some organs markedly restricted / broken down, CO2 saturation >11%, body chronic inflammation > 50%, long-lasting hcy-limit over 29 mmol/l for more than 5 years, pH-balance < 5 for more than 3 years, VACCINATION only PARTLY EFFECTIVE …
very critical deficiency
<29,8
<4,1
<7,3
… ill health as a result of LONG-LASTING and NOT HANDLED body acidity, acidity slump below 4,5 pH when hcy =>29 for more 5 up 7 years, cell immunity has passed out of existence, VACCINATION INEFFECTIVE, body can´t produce antibodies due to total asthenia, dementia appears, death comes in consequence of general failure after prevalent diseases / injuries or deficient mobility
missing, devices dependent
>29,8
3,99
>7,3
life clashing if more critical cofactors
Table legend:
Hcy-level………… homocysteine total value (un-& bounded) within human body (mmol per litre of blood); hcy_balance includes emergency complex, too
pH-balance……. total human body pH-balance including sources & stand-by alkalinity with its impact on chronic inflammation growth
CPI …………………."covid predisposition index" (quotient CPI = hcy level / pH balance) reports stage of peril

Note: all figures mentioned above are average ones extra- /interpolated on the basis of published stats and processed by analytical methods of our own;

Sources:
MD Karel Erben – studies related to amino acid homocysteine
REGENEA Centre – quantifications and extrapolations acquired in our practice, analytical studies
https:// www.mujdetox.online, https://www.regenea.eu